MULTI-FLOOR INTERACTIVEPROJECTION
Multi-floor interactive projection system is an upgrade based on floor interaction. It uses multi-channel edge fusion software developed by our company to perfectly splice multiple projection images to form a huge multi-channel ground interaction and is especially used for the the outdoor interactive floor systems.
Multi-floor Interactive Projection
Multi-floor Interactive Projection
Multi Floor Interactive Projection
Multi-floor interactive projection is an innovation in interactive entertainment technology that has revolutionized the way people interact with projections on floors and other flat surfaces. With the use of a high-brightness projector, virtual reality images can be projected onto entire floors creating an immersive visual interactive area that offers an unparalleled entertainment experience.
This advanced technology utilizes multi-channel edge fusion software developed by leading companies, which perfects the splicing of multiple projection images into a huge, high-resolution, multi-channel ground interaction display. The result is an image quality that does not lose clarity, and which greatly increases the size of the image, expands the display area, and can comfortably accommodate more people simultaneously, making the display effect even more impressive.
The set includes: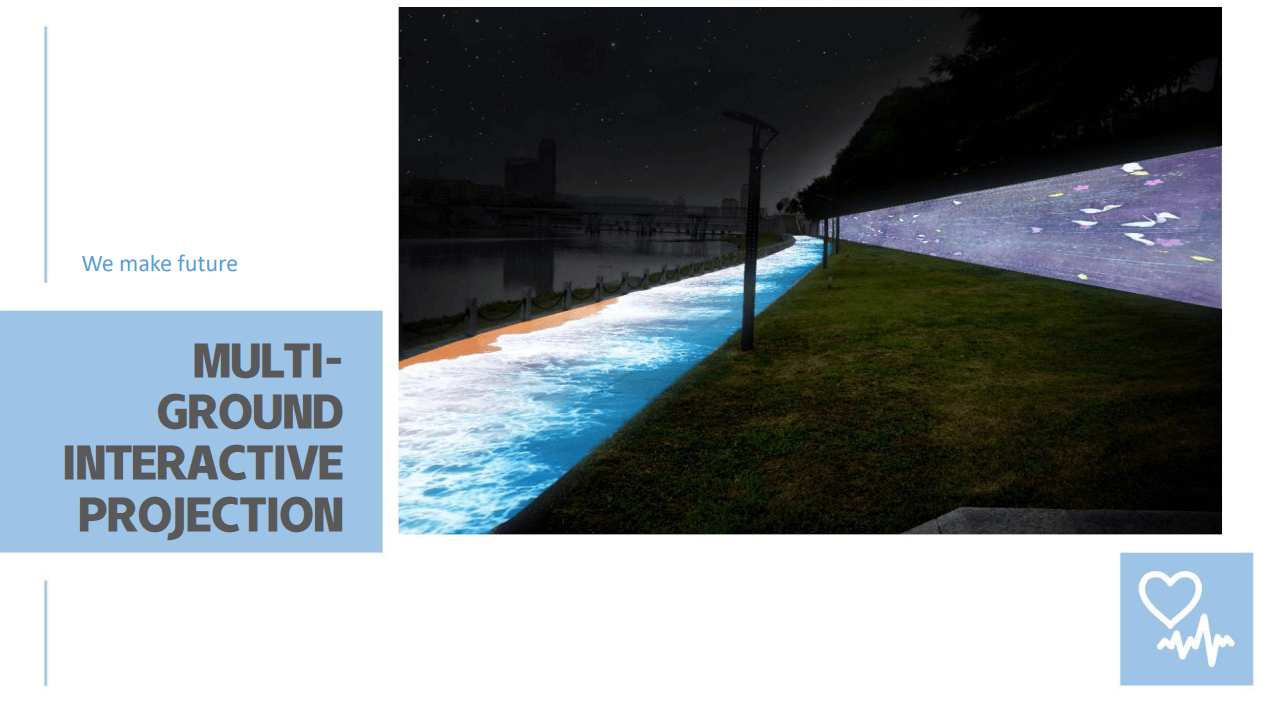 The multi-floor interactive projection is widely used in entertainment venues, exhibitions and museums, shopping malls, experience halls, and theme parks.
More people can join in and have more fun with the interactive system.
Projected area can be expanded to any required size.
Can be spliced to a larger area or even narrow channel.
Can be widely used in different places, such as gardens, Museums, beaches and etc.
We offer free update for the games themes and shipping all over the world.
Outdoor Interactive Projection
Outdoor Interactive Projection
Moveable Projection System
WHAT WE NEED FOR A QUOTATION?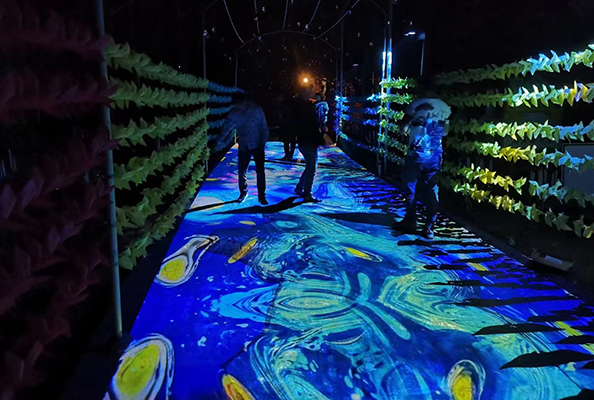 We know that everyone wants to know the price, but the price of our products is determined by many factors since most of our products are custom, so no ready price list. In order to fast understand what you need, can you send us an inquiry like this?
Example: Hey, I am really interested in your outdoor interactive floor, we are a company in the USA and want to install some in our scenic spot. It is about 50 meters long, and 5m in width. Projection size you can decide but the length should be not less than 20 meters. We want some content about SeaWorld because our place is all about the sea. Thank you.