5mins to Know Interactive Projection Systems
Interactive projection systems have been gaining quite a bit of attention lately and with good reason. These systems allow individuals to interact with digital content in the physical world, providing a seamless and immersive experience that is unlike anything else.
But just what is an interactive projection system, and why is it becoming such a popular tool across a variety of industries? Let's take a closer look at what interactive projection is, how it works, and why it's being used so frequently.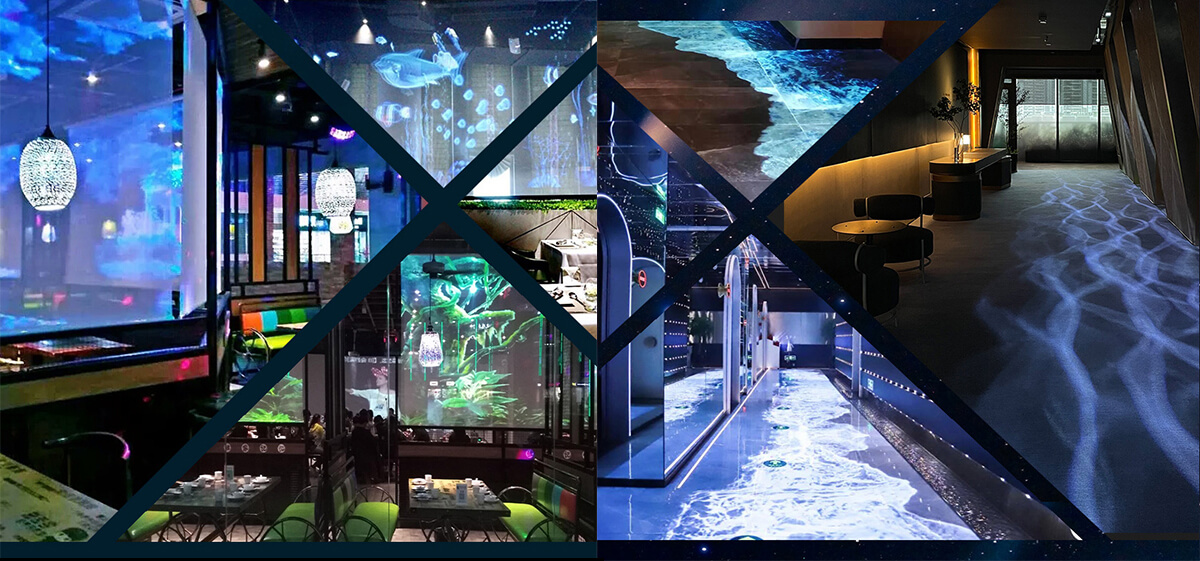 What is an Interactive Projection System?
At its core, an interactive projection system is simply a technology that projects digital content onto physical surfaces, allowing users to physically interact with that content. This can take many different forms, including interactive tabletops, interactive floors, and even projection mapping onto buildings and other large structures.
In order to create this kind of interactive experience, these systems use a combination of hardware and software. The hardware typically includes a digital projector, which is used to project the digital content onto a surface and capture user interactions. There are also various sensors and cameras that are used to detect user inputs and movements, which can then be used to manipulate the projected content.
On the software side, interactive projection systems typically rely on specialized software that is designed to work specifically with the hardware being used. This software is responsible for interpreting user inputs, coordinating the projected content, and managing the various technical aspects of the system. so maybe the picture below is helpful for you to understand the interactive projection system.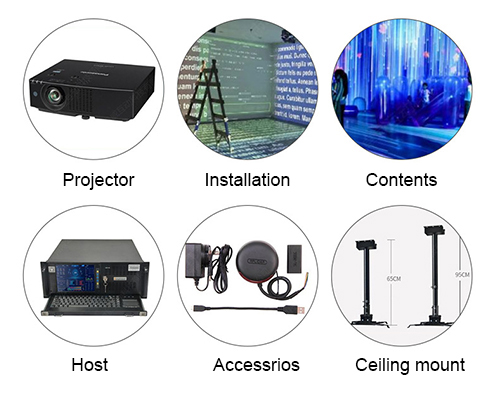 Why Use Interactive Projection?
It's easy to see why interactive projection has become such a popular technology. For one thing, it enables individuals to interact with digital content in a more natural and intuitive way than ever before. By allowing users to touch, manipulate, and explore the projected content, interactive projection creates an immersive experience that is unmatched by traditional digital media.
Interactive projection systems are also incredibly versatile and can be used across a wide range of industries and applications. For example, in the hospitality industry, interactive projection tables can be used to create interactive menus that allow customers to select and customize their orders. In the education sector, interactive projection systems can be used to create interactive learning experiences that encourage exploration and discovery.
Perhaps most importantly, interactive projection systems have the ability to capture valuable data and insights about user behavior. By analyzing how users interact with the projected content, businesses and organizations can gain a better understanding of their customers' preferences, needs, and behaviors, and use that information to inform future decisions.
How Do Interactive Projection Systems Work?
So, how do interactive projection systems actually work? Let's take a closer look at the various components involved:
1. Hardware – As we mentioned earlier, interactive projection systems typically rely on digital projectors, sensors, and cameras. The specific hardware used can vary depending on the type of interactive projection experience being created. For example, a tabletop interactive projection system might use a projector placed overhead, while a floor-based system may use projectors mounted on the walls or ceiling.
2. Software – The software used in interactive projection systems is responsible for controlling the hardware and interpreting user inputs. There are many different kinds of interactive projection software available, each specifically designed for different types of applications.
3. Content Creation – Creating digital content that is projected by the interactive projection system is a key component of the overall experience. This content can be anything from simple images and text to complex animations and interactive games.
4. Interaction Design – This refers to the process of designing the user experience itself. This includes things like deciding what content will be projected, how users will interact with it, and how that interaction will be translated into digital form.
Putting It All Together: Example Interactive Projection Systems
To give you a better sense of how interactive projection systems work, let's take a look at a few specific examples:
Interactive Projection Tables – These are often used in restaurants and other hospitality settings to create interactive menus that allow customers to browse and customize their orders. Using specialized software and projectors, this technology enables customers to use hand gestures to navigate the menu, customize their orders, and even play games while they wait for their food.
Interactive floors use projectors and sensors to create an immersive experience for visitors. The floor is covered in a grid of LED lights, and as dancers move across it, their movements are captured by sensors and translated into digital patterns and animations that are projected onto the floor. This creates a dynamic and constantly evolving dance floor that responds to the movements of the dancers.

Projection-Mapping on Buildings – Projection mapping is a technique used to project images or videos onto the surfaces of buildings and other structures. Interactive projection systems can take this a step further by allowing users to manipulate and interact with the projected content. For example, a projection mapping installation might allow users to use hand gestures to change the colors or shapes of the projected images or to trigger animations and other special effects.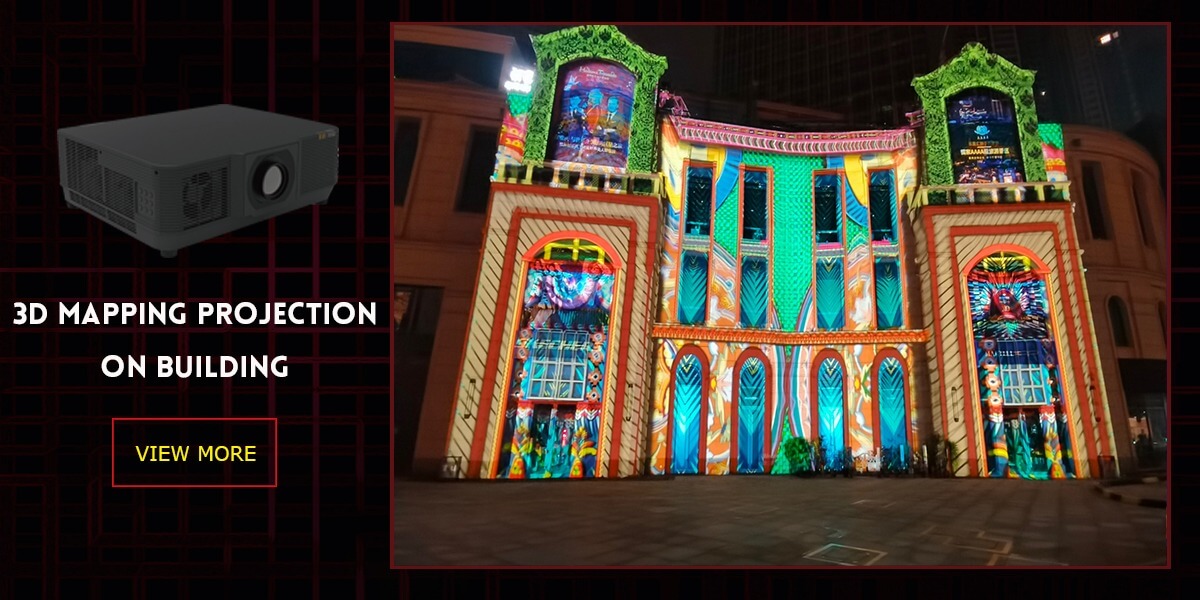 Overall, interactive projection systems are an increasingly important tool for businesses and organizations looking to create immersive, engaging experiences for their customers. Whether it's in the hospitality industry, education, or entertainment, interactive projection technology is helping to create new and exciting experiences that bridge the gap between the physical and digital worlds.
If you are interested in knowing more about interactive projection systems, please follow us. we will share more useful information on our blog. DIFWOD is a supplier who is offering interactive projection systems from hardware to software. For a quotation please click quote, for most often questions please click FAQ, If you are interested in being our partner, please check to be our partner. Thank you very much and please share with others.